I'm a Momma to a One-Year Old!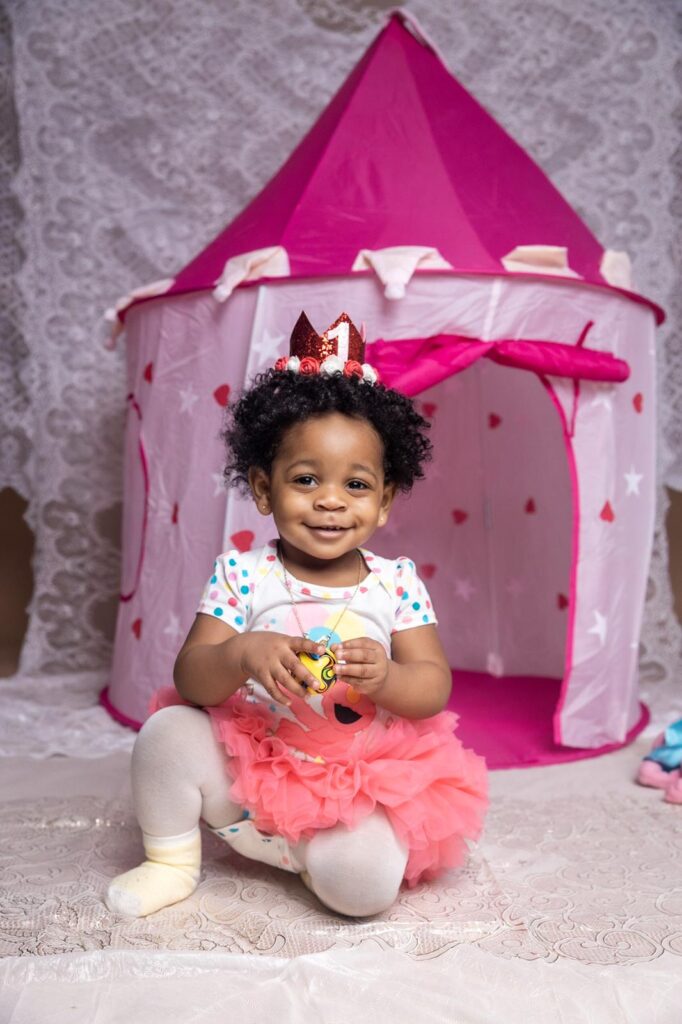 My pregnancy journey was one filled with angst and concern. I wanted a healthy baby and carefully watched my blood sugars—pre-bolused, met with my diabetes educator weekly, and embraced temp basals. Still, I was deeply afraid of the impact of sporadic high blood sugars on baby's development. When fear surrounding potential complications overwhelmed me, it was the encouragement of fellow mommas with diabetes that grounded me. "Our babies are resilient." The words of my dear friend Elise became my mantra. When dread around my delivery and statistics around bleak maternal outcomes for black women stifled my excitement, I retreated from some of my favorite public health pages and leaned into the support of my therapist and doula instead. They affirmed me and I affirmed myself.
After baby and I's terrible response to an induction, I was rushed into an emergency c-section, and on February 12th at 11:38 am, my beloved Amali was born. Today, Amali is one! I am officially a momma to a 1-year old. I made it. We made it. My doula said, "happy birthday to you, dad and baby girl. She was born and you two have been reborn." That's certainly true, and today, we celebrate all of us.
Having a child and witnessing her growth has shifted my perspective on time. Even on the seemingly long days, time moves and it moves swiftly. My once 6lb, 11 ouncer is an active explorer with 8 teeth, who eagerly displays her walking skills, intensely gabbles, quickly crawls and has the most delightful laugh. Becoming a mother has been humbling and is the most challenging transition I've endured. It's led to moments of self-doubt, inner questioning and has revealed areas of personal growth. But, it's also allowed me to acknowledge my own resilience. Despite the anxiety, exhaustion, and occasional periods of self-neglect (diabetes, where?), I've persisted. We've persisted. My husband has been a present and active partner since our parenting journey began.
Motherhood has flooded me with love and ushered an insane amount of light and presence into my life. I've always been a smiler, but the source of my smile these days is deeply rooted in the genuine joy of being Amali Leilan, my hope and royal child's mother. Words are not enough to express my gratitude in this moment, but my, God is dope.
One response to "I'm a Momma to a One-Year Old!"