A Fresh Wind: "Diabetic Living" Feature and JDRF Impact Grant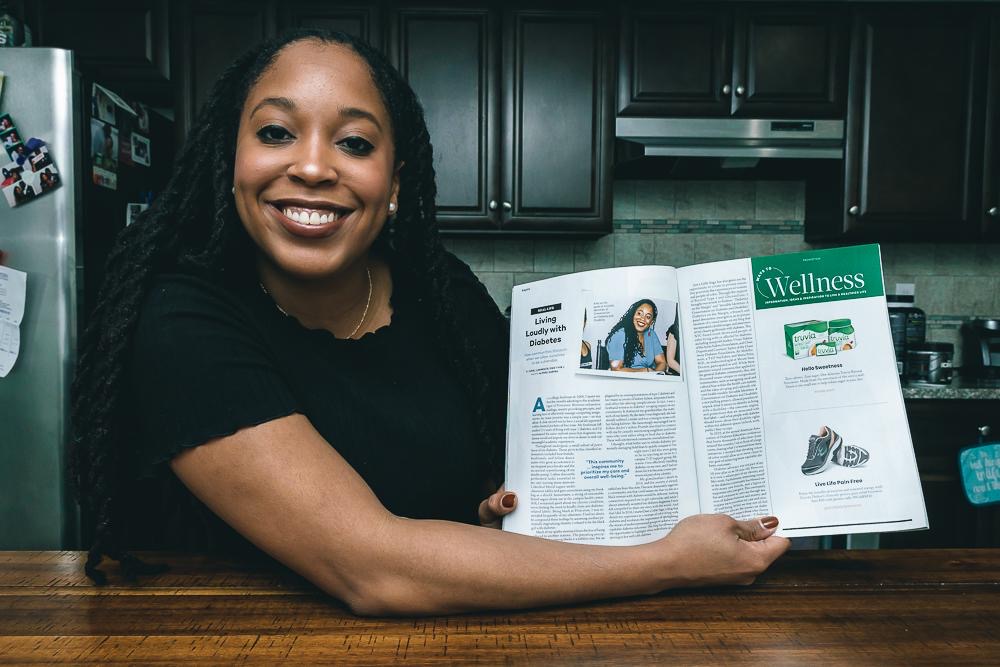 February was great to me. I celebrate #blackhistorymonth every day, but did appreciate the added attention to the accomplishments and legacies of my black ancestors and heroes. Adding to the magic of that month was another occasion worthy of celebration—being published in Diabetic Living's Spring 2020 issue. I enjoy writing. It's why I started my blog. But last year, the haste and excitement of 2019 forced me to put a hold on my lengthy rambles about life with diabetes.
That's why, despite being in a severe lull due to diabetes burnout I jumped at the opportunity to write this piece—"Living Loudly with Diabetes". Though fatigue momentarily left me in a quiet spell, it has not erased my commitment to diabetes advocacy. Please support me by picking up a copy of this spring's Diabetic Living magazine at your local pharmacy, or bookstore. And of course, give my article a read. Here's a snippet: "Seeking connection required me to get vulnerable, and while I always internally accepted my diabetes diagnosis, I now felt compelled to share my story with the world."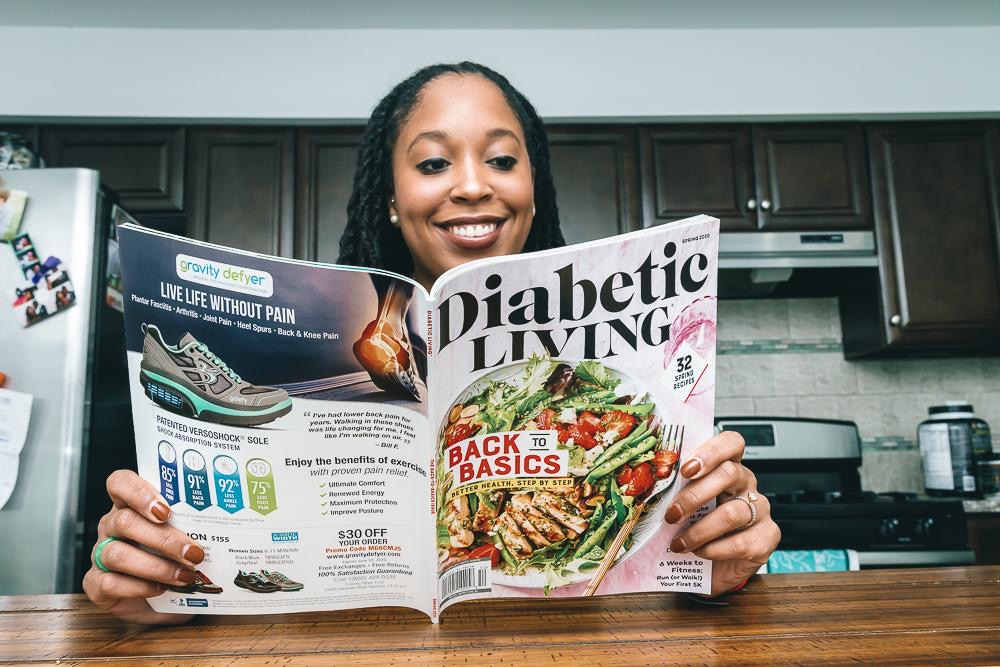 In other news, wedding planning and combining lives with another human, has slowed me down in ways I never imagined. Adding to that is the difficulty of prioritizing my passion project—Just a Little Suga', while also trying to advance professionally in the workspace, and manage the ongoing demands of daily diabetes living. I still struggle with the guilt of not "doing enough" for the diabetes community, particularly those of marginalized backgrounds. But sometimes, tending to a rogue sensor is all the attention and mental energy I can muster up for diabetes. And even that, can be a struggle. Needless to say, I've been working (hard) on giving myself grace, and reminding myself that rest is a natural and necessary requirement of life.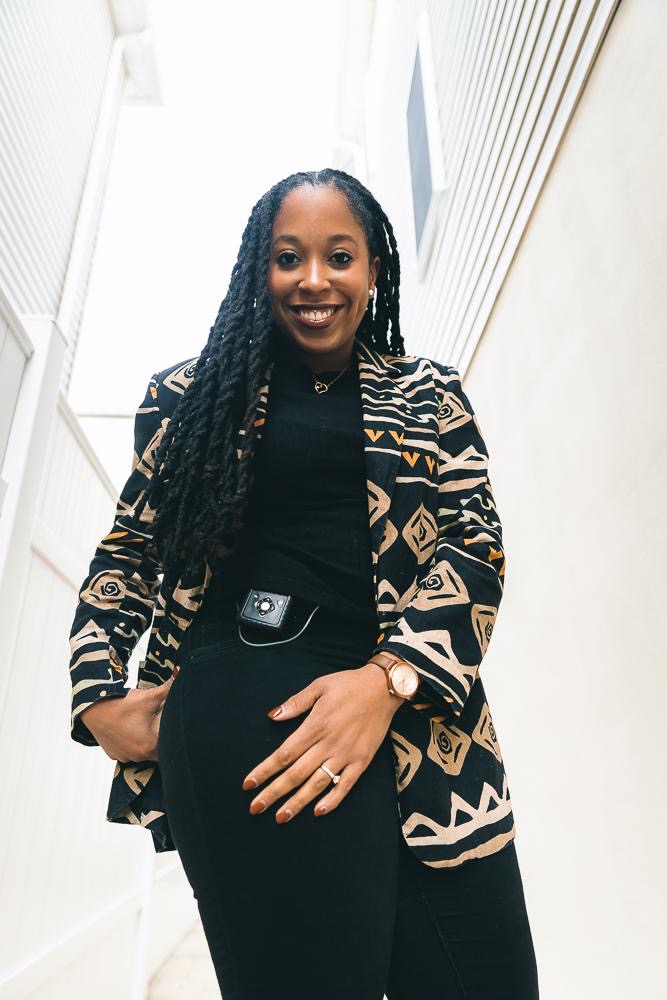 As the great Audre Lorde said, "Caring for myself is not self-indulgence, it is self-preservation, and that is an act of political warfare." Discussing race in the context of diabetes outcomes can be a heavy load to bear. Persuading others to prioritize the health narratives and experiences of marginalized racial groups is tiring. On occasion, it has left me disillusioned—like when organizations request my unpaid labor to achieve their diversity aims, or assume my presence at their function has enabled them to meet their diversity quota. Recently, I wondered if I had more to give and say.
Despite these bouts of discouragement, I've found reassurance in the affirmations issued by the universe. Whether it's other individuals of color with diabetes responding to my work, and identifying commonalities in their own diabetes journey or opportunities like Diabetic Living, that have allowed me to reiterate the value of living out loud with this disease, I've been lifted by a fresh wind.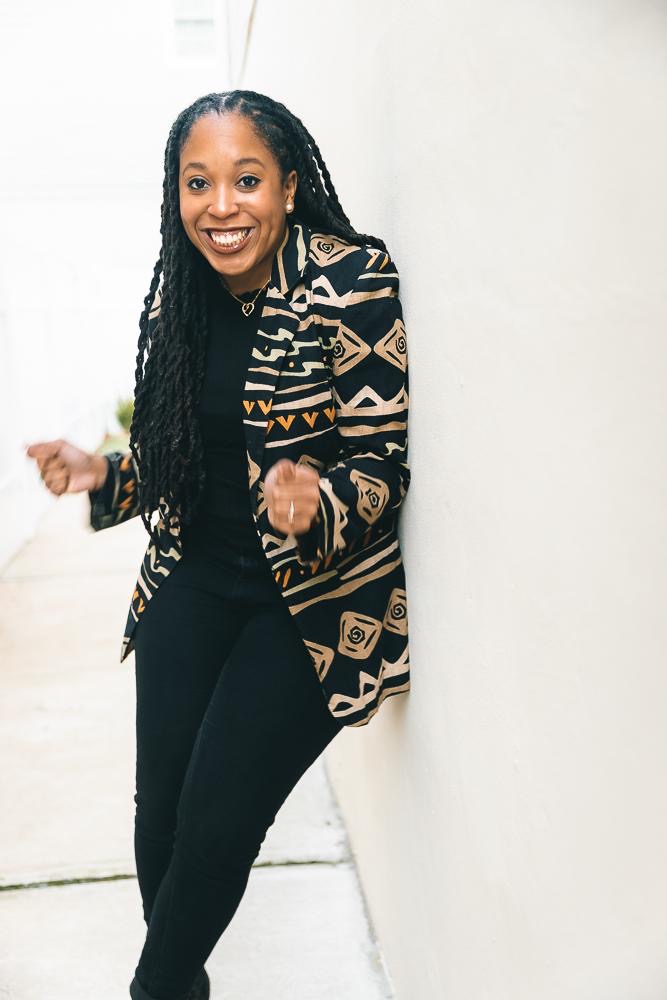 This new found enthusiasm has been intensified by another wonderful opportunity—I am a recent recipient of the JDRF Impact Grant, which allows me to continue the work of the visual storytelling project, "Diabetics on the Margin," initially conceived in 2018. Funded by a $5,000 grant from JDRF, this iteration would allow me to work with Photographer, Alfred Sarpeh on a gallery and accompanying narratives that demonstrates how people of color with type 1 diabetes take up space within the d-community and imagine themselves as healthy and well in the context of diabetes. I'm humbled by the opportunity to do this work, and immensely grateful for the financial resources that will sustain it in this season. Stay tuned for more!
2 responses to "A Fresh Wind: "Diabetic Living" Feature and JDRF Impact Grant"