Reflections and Recommendations: Diabetics on the Margin (Part I)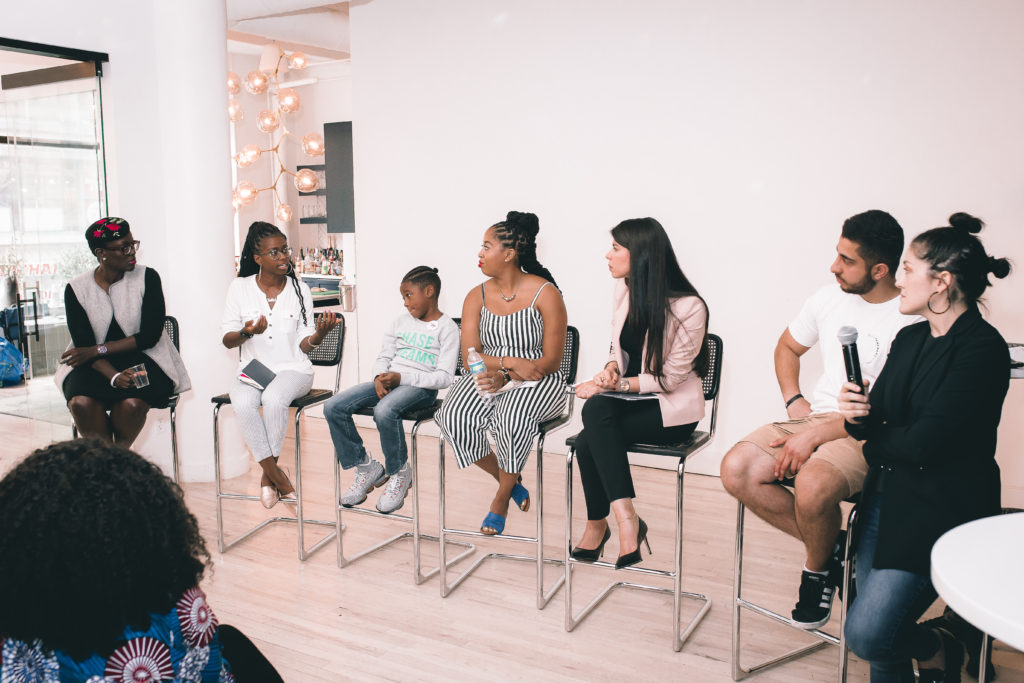 During the Diabetics on the Margin event hosted in partnership with Beyond Type 1, panelists voiced concerns that applied to the general diabetes community. We discussed navigating feelings of guilt when dealing with management, desiring respect when consulting with healthcare professionals, and dealing with the weight of diabetes burnout. We could agree that regardless of racial/ethnic background, many living with diabetes have felt these pain points.
Other topics arose that spoke to the uniqueness of the POC (people of color) experience. They solidified the need for supportive spaces, and the importance of spotlighting the stories of underrepresented communities to ensure improved outcomes for all.
The conversation left me wondering, how do we better engage people of color so that they feel more connected to the diabetes space, and more importantly, how do we empower communities of color affected by diabetes to assume a more active role in their health and health care?
After reflecting on the conversation, here are some of my recommendations. Unsurprisingly, they're a combination of individualistic and system-wide approaches that account for some social determinants of health.
1.) RECOMMENDATION: Create More Opportunities for Community and In-Person Connections:
At the event, I was greeted by majority black and brown faces either living with or affected by type 1 diabetes. Yet, when I visit websites/platforms focus on diabetes, there are very few of us represented. There are few visible examples that individuals from underrepresented communities can relate to, and there are few examples and places where our stories are reflected. September's event and the people present, were a testament to the fact that people of color living with diabetes not only exist, but also are eager for community and support.
In reflecting on why this matters, it's important to consider the negative association between communities of color and diabetes. Generally speaking, there's a higher incidence of diabetes within our communities and POCs are 1.5-2x more likely to die from complications of diabetes than whites. From a study of t1d patients, led by T1D Exchange blacks are more likely to have higher A1Cs than whites. Additionally, among patients with type 1 diabetes, blacks and Latinos tend to underutilize technology or pumps when compared to whites, while blacks are also more likely to suffer from an increased incidence of DKA.
Considering what's at stake, the Diabetics on the Margin event served to empower POCs to become more active in their care, the diabetes space and also (hopefully) encouraged diabetes organizations—whether online platforms, tech companies, advocacy groups or health care professionals to pay more attention to us.
2.) RECOMMENDATION: Call Attention to Implicit Bias in Health Care
Panelist Courtney Taylor, founder of the Chase Away Diabetes Foundation, stated, "when I think about representation, as a black woman, black school leader, single mom, there are so many stereotypes that are associated with who I am." Courtney mentioned that these identifiers along with the reality that she's raising a black boy in America with an invisible illness make it important that people have a positive perception of her. She went on to detail a disheartening experience when a social worker was pulled into her son's endocrinology appointment based on faulty assumptions. Courtney warned that such unnecessary interventions (and possibly racially driven assumptions) can create walls between doctors and patients. They can also exaggerate underlying feelings of guilt and can damage patient/provider relationships.
Courtney's experience is concerning, especially when prevailing research suggests, that "negative racial attitudes are associated with poorer quality care and services and with disparities in health, education and social outcomes." (Naomi Priest) Her account leads me to wonder, how do we encourage medical professionals to check their assumptions at the door?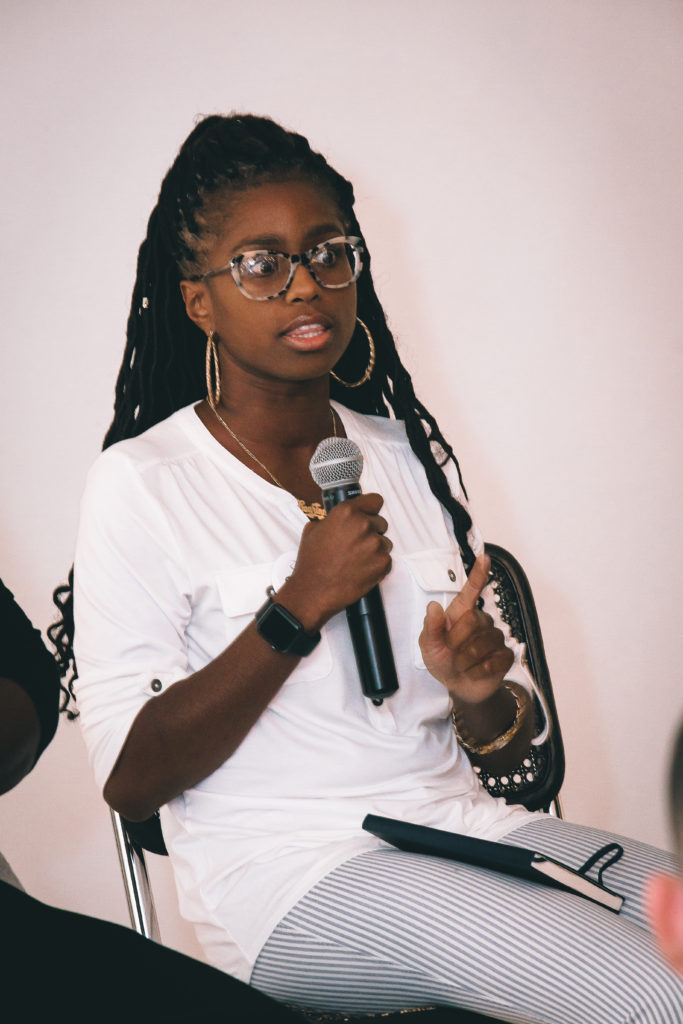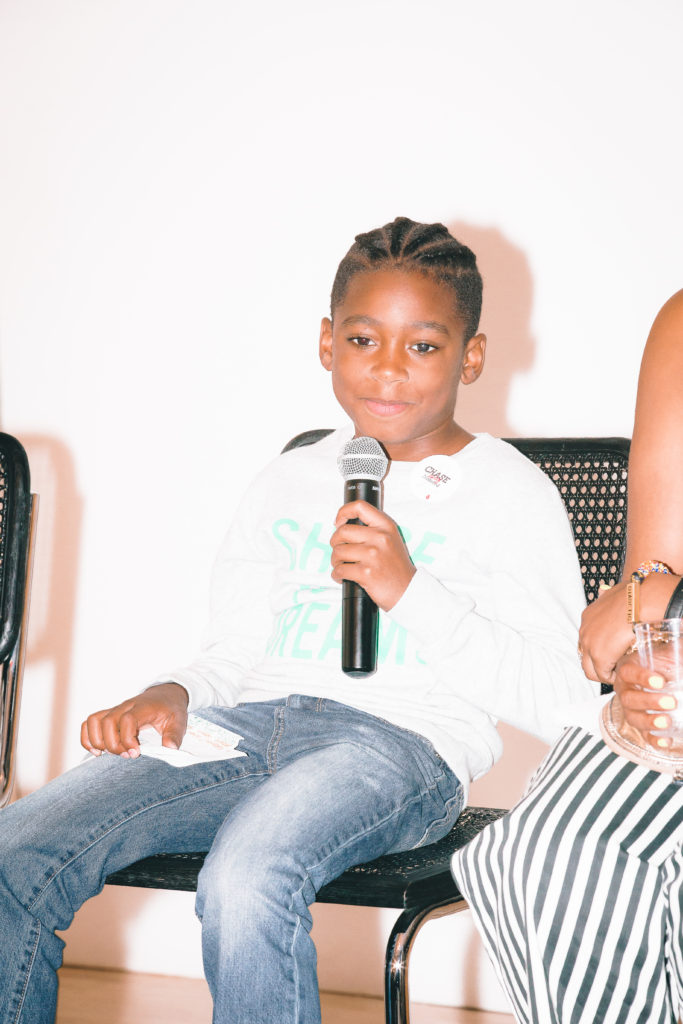 3.) RECOMMENDATION: Cultivate Self-Agency and Self-Empowerment Among Communities of Color
During the conversation several panelists remarked on their privilege—their ability to comfortably advocate for themselves in health care settings and access information that might benefit their care. Many of us agreed that our presence at the panel indicated our choice to be active participants in our diabetes and care. However, in general, people of color tend to have lower rates of patient engagement than their white counterparts. Though they're a variety of explanations for this—cultural, structural, educational etc., I can't help but wonder how we can empower individuals of color to become more agentic both within the diabetes community and as it relates to their own care. After reading the Empowerment Workbook, there were several key points that resonated with me. According to Eugenia Acuña, several factors must be present for a person to feel empowered including, "hav[ing] accurate and updated information, understand[ding] the way power and privilege affect us and our work, and knowing how to productively deal with the way we internalize disempowerment and privilege. In reflecting on Courtney's story (shared above), it's clear that despite a negative experience that could have easily deterred her, she's remained resilient in her advocacy efforts and with her son's care. How do we encourage other people of color to take up space in the diabetes world and become more active in their care when they may encounter discrimination and/or internalize disempowerment in health care spaces?
4.) RECOMMENDATION: Build Caring and Culturally-Relevant Health Models
Dr. Maria Peña also underscored the unfortunate reality of stigma and bias within the healthcare system. "People have this thing that certain people who are a certain way are not compliant." Dr. Peña received her medical degree from Sophie Davis School of Biomedical Education, and credits them for her biopsychosocial approach to medicine. Dr. Peña's approach to medicine is a comprehensive one that goes beyond the body and disease and also considers one's social and mental status. Dr. Peña considers environment/experiences and emotions/mental status/coping when treating her patients, resulting in stronger communication and patient relationships. She's even been able to use her identity as a Latina to connect with patients of similar cultural backgrounds, advising patients who falsely believe that a popular herbal remedy from back home, contains curative properties for their diabetes. Her shared heritage makes her a relatable source to some of her patients, and also allows her to correctly inform her patients, while also affirming their culture and views.
Customer Service Perspective (Caring): Throughout the panel, Dr. Peña reminded the audience that there is a customer service component to health care. If we as patients feel uncomfortable, or patronized in our medical interactions, we must act accordingly and look elsewhere for treatment. After all, Dr. Peña urged, this is our life!
Motivational Interviewing: Peña also revealed how she cultivates a guilt-free and respectful environment in her practice through motivational interviewing, a tool used to promote behavior change in patients. Motivational interviewing incorporates listening, interpersonal skills, and support to teach the importance of inner strength in cultivating lasting behaviors. Read more here.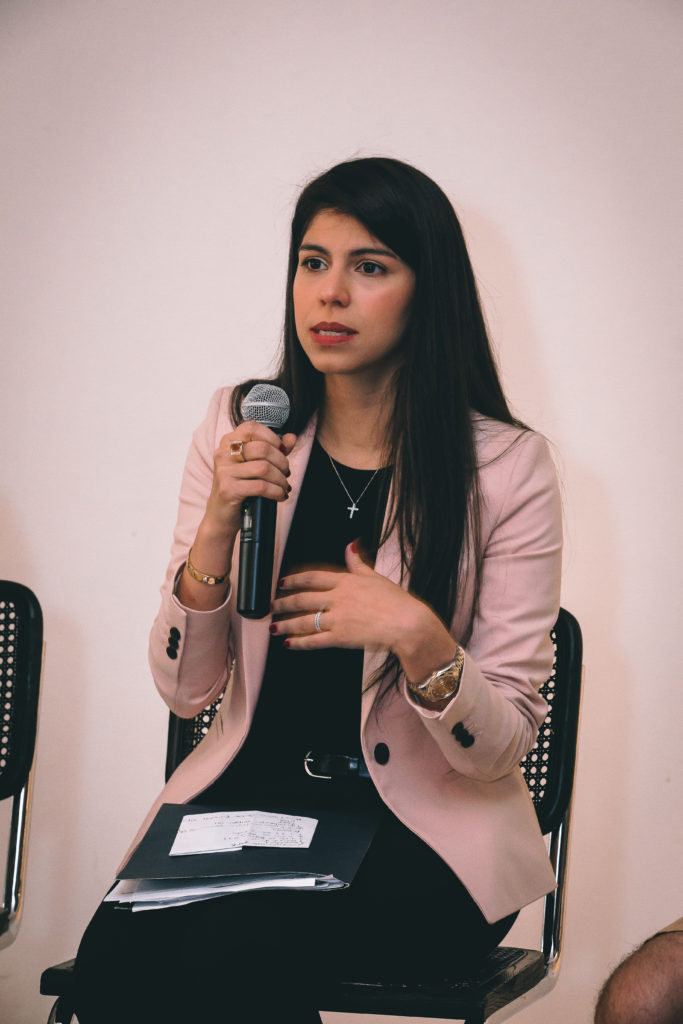 Part II can be found here. 
Photography by Alfred Sarpeh of Royal Light Photography. 
Special thanks to our event sponsors: Companion Medical, Dexcom, Insulet, Medtronic, Myabetic, MySugr, Roche Diabetes Care, and Tandem Diabetes Care.
One response to "Reflections and Recommendations: Diabetics on the Margin (Part I)"